Not all agents are equal
Institute Members Are Trained to Work in Luxury Real Estate.
The Institute for Luxury Home Marketing exists to help buyers and sellers of luxury homes and estates find real estate professionals with the knowledge, skills, and expertise to support their unique needs. Our members specialize in the luxury home market and have completed extensive training to build additional competencies.
Members of The Institute also have access to exclusive market insights and the latest marketing strategies, enabling them to stay on top of changing market conditions and offer effective plans to sell luxury properties. This insight and specialized knowledge makes our members, especially those who have earned the Certified Luxury Home Market Specialist™ (CLHMS) designation, the best agent choice for affluent buyers and sellers of luxury residential properties.
Select the Right Agent
Successfully buying or selling a luxury home starts with selecting the real estate professional that can best assist you. Not all agents operate effectively in the upper-tier market, a segment that requires special competencies and marketing expertise. Here are five tips for choosing an agent in the luxury real estate market.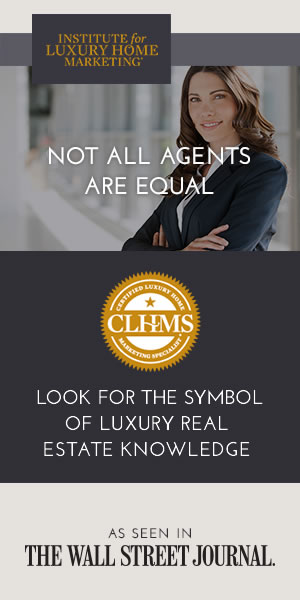 Marni Smith
Keller Williams Realty

"We appreciated Marni´s constant communication and commitment during our transaction."
Jenny Roche
RE/MAX Realty Unlimited
Prime Properties Team

We had used no less than 6 different realtors throughout our tenure in St.Pete and with each one had something go wrong. I mentioned our reservations to Jenny prior to hiring her. We had a tough closing this go round, and the good news is that Jenny was the BEST realtor we have EV...
I just wanted to send you a short, but warm note to tell you how impressed Deborah and I were with Micah Beebe's performance during the purchase of our new home. Over the course of our lives Deborah and I individually have probably been involed in over a dozen real estate transactions, most of...