Not all agents are equal
Institute Members Are Trained to Work in Luxury Real Estate.
The Institute for Luxury Home Marketing exists to help buyers and sellers of luxury homes and estates find real estate professionals with the knowledge, skills, and expertise to support their unique needs. Our members specialize in the luxury home market and have completed extensive training to build additional competencies.
Members of The Institute also have access to exclusive market insights and the latest marketing strategies, enabling them to stay on top of changing market conditions and offer effective plans to sell luxury properties. This insight and specialized knowledge makes our members, especially those who have earned the Certified Luxury Home Market Specialist™ (CLHMS) designation, the best agent choice for affluent buyers and sellers of luxury residential properties.
Select the Right Agent
Successfully buying or selling a luxury home starts with selecting the real estate professional that can best assist you. Not all agents operate effectively in the upper-tier market, a segment that requires special competencies and marketing expertise. Here are five tips for choosing an agent in the luxury real estate market.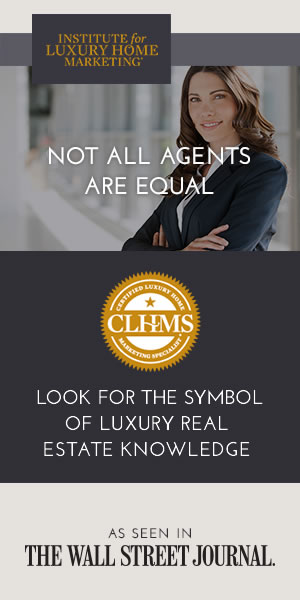 Mark Rickert
Keller Williams Realty
Rickert Property Group

Service beyond belief! I arrived in Albuquerque with no understanding about the market and left here armed with information on next steps. This husband/wife team are a dynamic duo, relentlessly caring about their customers, patient, and kind. Add to this an eye for detail and realty and Albu...
Prior to working with Kristie and team, I had a little exposure to some real estate agents in Indianapolis, and I was not impressed. I reached out to Kristie's team because their reviews were outstanding. I also got the impression from their reviews that they really would be actively engaged in ...
Debby Daigle
RE/MAX Lifestyle Communities

"I have been a Realtor for the past 26 years and as such my standards for hirng and recommending other Realtors are quite high. I have had the pleasure of having Debby represent me as both a buyer and seller in St. James Plantation several times and can honestly say she exceeded my expecta...