Not all agents are equal
Institute Members Are Trained to Work in Luxury Real Estate.
The Institute for Luxury Home Marketing exists to help buyers and sellers of luxury homes and estates find real estate professionals with the knowledge, skills, and expertise to support their unique needs. Our members specialize in the luxury home market and have completed extensive training to build additional competencies.
Members of The Institute also have access to exclusive market insights and the latest marketing strategies, enabling them to stay on top of changing market conditions and offer effective plans to sell luxury properties. This insight and specialized knowledge makes our members, especially those who have earned the Certified Luxury Home Market Specialist™ (CLHMS) designation, the best agent choice for affluent buyers and sellers of luxury residential properties.
Select the Right Agent
Successfully buying or selling a luxury home starts with selecting the real estate professional that can best assist you. Not all agents operate effectively in the upper-tier market, a segment that requires special competencies and marketing expertise. Here are five tips for choosing an agent in the luxury real estate market.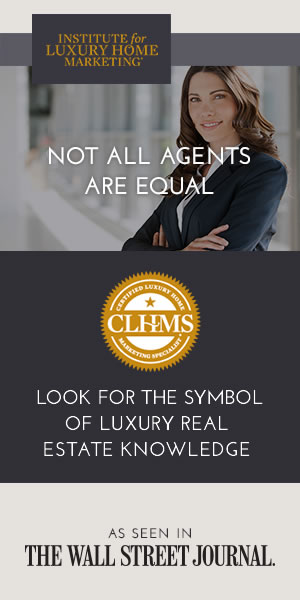 Thank you for directing the sale of my parents' condo to it's successful conclusion. The closing proceeded smoothly with Star Title, assisted by Lisa, leading us through the necessary paperwork. We got through the hot water heater leak issue and the agreed credit with no hitches. I was pleased...
Susan exceeded our expectations! She demonstrated that unique ability to listen and translate our desires, enabling us to quickly focus on homes that exceeded our criteria. From the offer through the closing, Susan and her team of professionals enabled us to complete our long distance purchase wi...
Adam Loew
Keller Williams Realty

Renting my Home I originally met Adam in a search to find someone to help me rent my home. I was out of the country during most if this transaction. Even though I was on the other side of the world, Adam was an excellent communicator. He kept me abreast of the situation on a daily basis and wa...