Not all agents are equal
Institute Members Are Trained to Work in Luxury Real Estate
The Institute for Luxury Home Marketing exists to help buyers and sellers of luxury homes and estates find real estate professionals with the knowledge, skills, and expertise to support their unique needs. Our members specialize in the luxury home market and have completed extensive training to build additional competencies.
Select the right agent
Successfully buying or selling a luxury home starts with selecting the real estate professional that can best assist you. Here are four tips for choosing an agent in the luxury real estate market.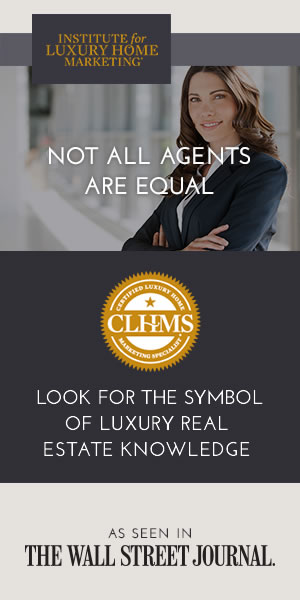 I don't think I have ever met a woman more dedicated to her job! Within the first five minutes of meeting Matilda I knew she would be the one to sell my place! I was aiming high and I knew I needed a cracker jack realtor to help me achieve my goal! I decided to lay all my trust in Matilda and I a...
Luly did an outstanding job at negotiating the sale of TWO homes for us this year. She worked with the Buyers' agents to work out a lot of details with the HOA and Sellers. She takes on a personal investment with each home, making sure we, as her clients, are completely satisfied. She has met wit...
"I am writing to give Sharmila my highest recommendation. We have worked with several real estate agents at various times and her services were head and shoulders above any others we have ever worked.Sharmila possesses all the attributes necessary to be an excellent real estate agent: she know...