Not all agents are equal
Institute Members Are Trained to Work in Luxury Real Estate.
The Institute for Luxury Home Marketing exists to help buyers and sellers of luxury homes and estates find real estate professionals with the knowledge, skills, and expertise to support their unique needs. Our members specialize in the luxury home market and have completed extensive training to build additional competencies.
Members of The Institute also have access to exclusive market insights and the latest marketing strategies, enabling them to stay on top of changing market conditions and offer effective plans to sell luxury properties. This insight and specialized knowledge makes our members, especially those who have earned the Certified Luxury Home Market Specialist™ (CLHMS) designation, the best agent choice for affluent buyers and sellers of luxury residential properties.
Select the Right Agent
Successfully buying or selling a luxury home starts with selecting the real estate professional that can best assist you. Not all agents operate effectively in the upper-tier market, a segment that requires special competencies and marketing expertise. Here are five tips for choosing an agent in the luxury real estate market.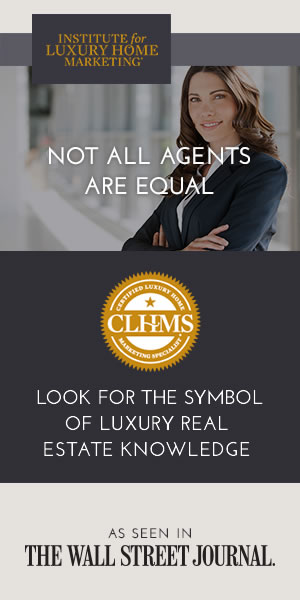 Stacey Grande
Coldwell Banker Residential Brokerage
The Grande Group

We recently purchased a second home in Rancho Mirage - Stacey was the realtor who represented us. She is extremely knowledgeable about the different cities in the Coachella Valley, and the unique features of each. She showed us several homes and helped us weigh the benefits of each, based on wh...
Jacqui Luberto
Realty ONE Group Emerald Coast

Buying a house can be a daunting task, especially for first time buyers. For us, it seemed like every person we know has a realtor friend, and I am sure they do an amazing job, but let me tell you about Jacqui. I don't think I have ever met a realtor who genuinely puts your wants at the forefr...
Evan Matteson
Coldwell Banker Apex, Realtors®
The Matteson Group

If you're thinking about selling your home, I would like to suggest that you list with Evan Matteson of the Matteson Group. Evan was so patient as we worked through the game plan on getting the house ready for market, and he gave wise counsel along the way. With his guidance, we hit our goal ...