Not all agents are equal
Institute Members Are Trained to Work in Luxury Real Estate.
The Institute for Luxury Home Marketing exists to help buyers and sellers of luxury homes and estates find real estate professionals with the knowledge, skills, and expertise to support their unique needs. Our members specialize in the luxury home market and have completed extensive training to build additional competencies.
Members of The Institute also have access to exclusive market insights and the latest marketing strategies, enabling them to stay on top of changing market conditions and offer effective plans to sell luxury properties. This insight and specialized knowledge makes our members, especially those who have earned the Certified Luxury Home Market Specialist™ (CLHMS) designation, the best agent choice for affluent buyers and sellers of luxury residential properties.
Select the Right Agent
Successfully buying or selling a luxury home starts with selecting the real estate professional that can best assist you. Not all agents operate effectively in the upper-tier market, a segment that requires special competencies and marketing expertise. Here are five tips for choosing an agent in the luxury real estate market.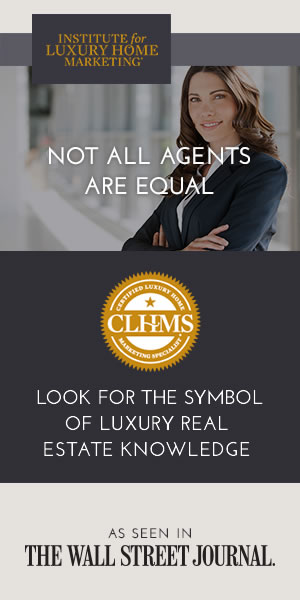 Ronald Shore
Keller Williams Los Feliz

I wanted to write you and let you know how much I appreciated your hands on approach to the sale of our home. Going through a divorce and selling a family home is never an easy matter, but you held my hand through the entire ordeal with grace. Nowadays people say that a 'personal touch' in busin...
Dawn Braithwaite
Keller Williams Village Square Realty

Dawn is truly a professional.During the process of purchasing our new homeand completing the construction, Dawn voluntarily wore many hats.The contribution of her time helping us work with our builder and going theextra distance made our final purchase perfect and stress free.Dawn listened to exa...
Pamela Frohman
Berkshire Hathaway Home Services Towne Realty

"When the whole process of buying my 1st home began, I didn't have a clue as to what to expect, especially purchasing an upscale home"sight unseen" from Iraq! Pamela kept me informed and always looked out for my best interest. It's important to know that even while working abroad, you are in good...