Not all agents are equal
Institute Members Are Trained to Work in Luxury Real Estate
The Institute for Luxury Home Marketing exists to help buyers and sellers of luxury homes and estates find real estate professionals with the knowledge, skills, and expertise to support their unique needs. Our members specialize in the luxury home market and have completed extensive training to build additional competencies.
Select the right agent
Successfully buying or selling a luxury home starts with selecting the real estate professional that can best assist you. Here are four tips for choosing an agent in the luxury real estate market.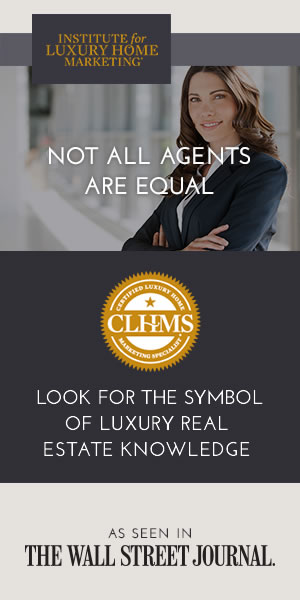 Tex Tubbs
Keller Williams Realty

"It was a pleasure working with you on the sale and purchase of our home. Larry and I agree that you did a marvelous job and we hope we didn't give you too much heartburn over the speed of the deals. Just be assured that if we ever know of someone who is looking for a great, honest, ethical real ...
Crystal was phenomenal. She was always there for any questions dumb questions or not. She was professional, honest and has integrity what more could you ask for in finding a realtor. Thank you so much Crystal for helping us sell our 1st home. I feel blessed finding you in this process.
Kim Lissoway
RE/MAX Grande Prairie
My Lifestyle Agents

Kim and her team were excellent to work with. They were very knowledgeable, professional and always accessible. Her sales strategy was perfect. We will be using Kim to help us purchase our next home.