Not all agents are equal
Institute Members Are Trained to Work in Luxury Real Estate.
The Institute for Luxury Home Marketing exists to help buyers and sellers of luxury homes and estates find real estate professionals with the knowledge, skills, and expertise to support their unique needs. Our members specialize in the luxury home market and have completed extensive training to build additional competencies.
Members of The Institute also have access to exclusive market insights and the latest marketing strategies, enabling them to stay on top of changing market conditions and offer effective plans to sell luxury properties. This insight and specialized knowledge makes our members, especially those who have earned the Certified Luxury Home Market Specialist™ (CLHMS) designation, the best agent choice for affluent buyers and sellers of luxury residential properties.
Select the Right Agent
Successfully buying or selling a luxury home starts with selecting the real estate professional that can best assist you. Not all agents operate effectively in the upper-tier market, a segment that requires special competencies and marketing expertise. Here are five tips for choosing an agent in the luxury real estate market.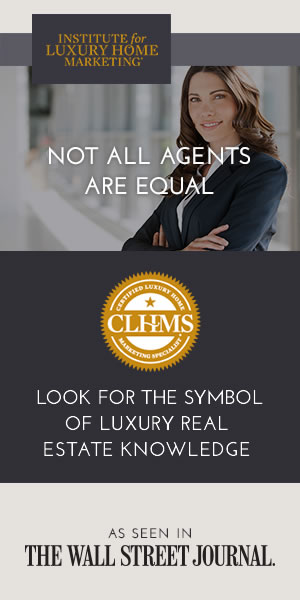 I have known George Harvey for over 15 years as a Real Estate Broker and as a personal friend. George has represented me in numerous real estate transactions in the Telluride region, both as a seller and as a purchaser. He has always demonstrated the utmost care and professionalism in property se...
Michael has been a great resource and trusted buyer's agent for us as we relocated from Florida to Chapin, SC. He helped us in the early stages by educating us on the local market and the Lake Murray area. He helped us locate, purchase, close and settle into our current home, and has since help...
We can't express our gratitude sufficiently for all the time you spent with us finding the perfect home for our move to Texas. You were very attentive and professional and we enjoyed going through the whole process with you. We would recommend you to anyone looking for a realty team that is commi...