Not all agents are equal
Institute Members Are Trained to Work in Luxury Real Estate.
The Institute for Luxury Home Marketing exists to help buyers and sellers of luxury homes and estates find real estate professionals with the knowledge, skills, and expertise to support their unique needs. Our members specialize in the luxury home market and have completed extensive training to build additional competencies.
Members of The Institute also have access to exclusive market insights and the latest marketing strategies, enabling them to stay on top of changing market conditions and offer effective plans to sell luxury properties. This insight and specialized knowledge makes our members, especially those who have earned the Certified Luxury Home Market Specialist™ (CLHMS) designation, the best agent choice for affluent buyers and sellers of luxury residential properties.
Select the Right Agent
Successfully buying or selling a luxury home starts with selecting the real estate professional that can best assist you. Not all agents operate effectively in the upper-tier market, a segment that requires special competencies and marketing expertise. Here are five tips for choosing an agent in the luxury real estate market.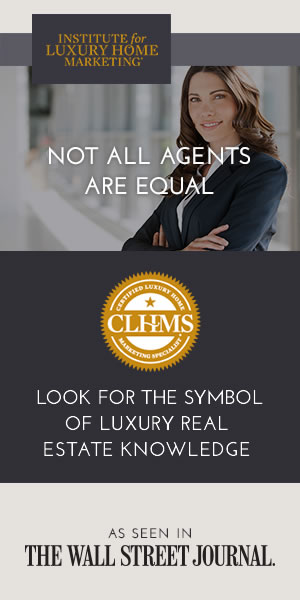 "Erika Levack and I worked together in the spring of 2017 to sell my Hyde Park bungalow. When I first contacted Erika I had only met her a few times in passing. I chose her as my realtor based on her reputation as a well-liked and respected neighbor. That initial trust was well rewarded.Erika was...
We are truly grateful to have had John as our agent. He was always available to answer our questions and provide suggestions in preparing our home to be put on the market which resulted in a quick sale and a good price. We highly recommend John for your real estate needs.
Sarah Chatel
Ansley Atlanta Real Estate
Chatel Group

"Sarah was recommended to me by a dear friend as an experienced and knowledgeable real estate agent in the Atlanta area. Prior to meeting Sarah for the first time, she took the time to provide me valuable information on locations, hot spots, as well as her personal recommendations on residences t...