Not all agents are equal
Institute Members Are Trained to Work in Luxury Real Estate
The Institute for Luxury Home Marketing exists to help buyers and sellers of luxury homes and estates find real estate professionals with the knowledge, skills, and expertise to support their unique needs. Our members specialize in the luxury home market and have completed extensive training to build additional competencies.
Select the right agent
Successfully buying or selling a luxury home starts with selecting the real estate professional that can best assist you. Here are four tips for choosing an agent in the luxury real estate market.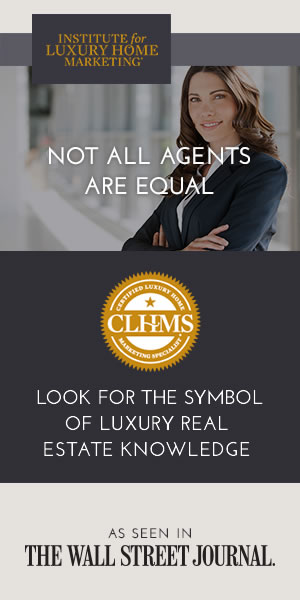 "...This is the second time I have used Suzanne for the purchase of my new home and the first time I used her for the sale of my home. She knows the area like the back of her hand and is by far the best real estate agent on the market. If you want someone who is going to be on your side then Suza...
Laura Fore
Fore Premier Properties

We contacted several Realtors in the Kerrville area to possibly list our house to sell. Our house, we felt, was unique in its design, had a great view, lots of privacy. I wanted a realtor who was "excited" and could see the possibilities of our house. Every realtor we talked to had the same story...
I recommend Susan for anyone seeking a quality real estate professional.